Hi Everyone. My name is Henry, I am 13 and was born in Southern California. I really like Science so I decided to start The Science Kid and thesciencekid.com so we can create hypothesis and get answers together! My love for science started with a fun teacher at my school where we are immersed in Mandarin, Spanish and English.
We will add more videos in Mandarin & Spanish. My favorite things to do are playing with my friends, performing science experiments, emceeing events, eating and playing piano (and my Mom is always trying to get me to sing along with the piano songs!)
For those of you that speak Chinese – you may have seen me before. When I was ten, I won a gameshow that was entirely in Mandarin with one of my Chinese teachers. My goal is to create a community of science-loving kids (and other people), so please give your feedback by making comments on my videos. After watching these videos let me know what experiments you want to want to see in the future.
Thanks for watching, liking and subscribing!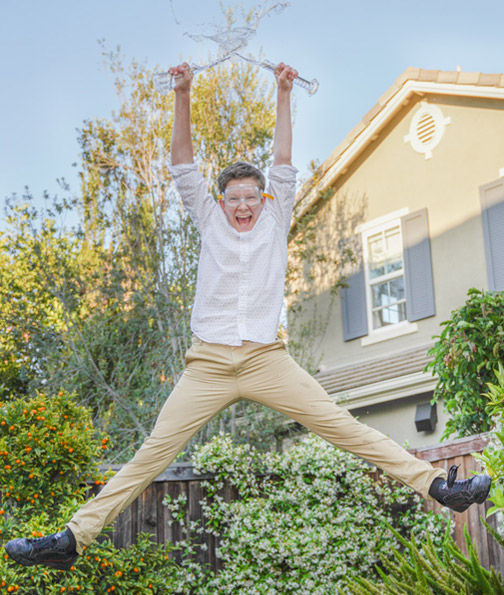 Fortnight! & other video games

Lacrosse, Baseball, Surfing, Skating, Hoverboards

Ice Cream, Pizza and Bolognese

Reading Harry Potter and The Rangers Apprentice